Endorsements
Business Voice Political Committee is group of diverse businesses from across the region. We are a non-partisan group that believes the only way to make a difference in the political process is to be involved. Business Voice was formed to speak out for better government.
These endorsements are the result of months of work reviewing candidates resumes, evaluating their organizations and policy positions, conducting in person interviews and written surveys.  You can see our Candidate Survey  as well as the Scorecard we used to evaluate them.  As a group, we discussed and debated each candidate before voting on endorsement.
We will announce our endorsements and publish a Voter Guide in the hopes we can be a resource for voters, as they seek to decide for themselves who to vote for.  You can see the full endorsement list below, updated as they are announced.
Criteria
Our diverse membership agrees that there is a need for common sense leadership and pragmatic approach to policy. They believe candidates should have relevant experience and be appropriately prepared to serve in the office they seek. Business Voice is non-partisan and
Will support pro-business candidates who recognize the impact of their elected office extends beyond their district, to the larger region

Will support elected officials who are able to effectively govern to ensure the local and state government help, and not hinder, our regional economy
"We have serious issues facing our community, and we need serious candidates to help tackle them," states Business Voice Chairman, Larry McIntyre. "Business Voice is committed to supporting the most qualified candidates who will best serve the interests of the Space Coast region."
State Senate District 14 — Dorothy Hukill  (R)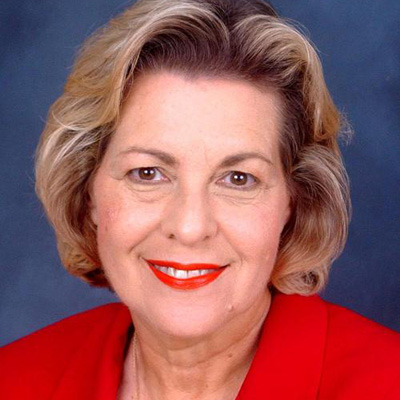 Senator Hukill is an experienced legislator, having served on the Port Orange City Council, in the Florida House and Florida Senate, where she is currently chairwoman of the Finance and Tax Committee. This year Senator Hukill is running in a newly redrawn district that includes Northern Brevard and South Volusia County. She faces a perennial NPA candidate who is not actively campaigning. Senator Hukill is an exemplary candidate who supports local businesses, economic growth and common sense leadership. www.dorothyhukill.com
State House District 50 — Rene Plasencia  (R)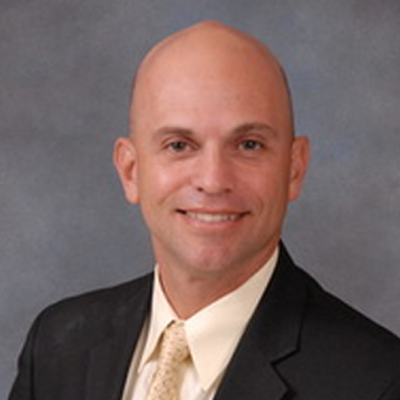 Rene Plasencia is known as 'Coach P' in the East Orlando community where he has taught and coached track for the last 14 years. The UCF alumni first ran for the Florida House in 2014 on a platform of supporting strong public education and job creation to serve the needs of the rapidly developing area. He understands the high-tech corridor between the Space Coast and growing Medical City demands a well-educated workforce to meet the needs of these innovative industries. Coah P bested Republican George Collins in the Republican Primary Election and now faces Sean Ashby, a Democrat from Orlando. District 50 stretches between Titusville and Mims in North Brevard into East Orange County, including the Lake Nona Region and areas surrounding UCF. www.votecoachp.com
State House District 51 — Tyler Sirois  (R)

Tyler Sirois distinguished himself from this crowded field by demonstrating a firm grasp on the complex issues facing the economy and natural resources of House District 51, which includes Kennedy Space Center, Port Canaveral, a large portion of the Indian River Lagoon and over 20 miles of beaches.  His experience helping our workforce transition in the wake of the shuttle shut down and managing the state attorney's office provides him unique insight to the challenges many residents and business face in our transitioning economy.  Born and raised in District 51, Tyler is prepared to go to Tallahassee to represent us.  District 51 includes the cities of Cape Canaveral, Cocoa, Cocoa Beach, Merritt Island and Rockledge  www.tylersirois.com
State House District 52 – Thad Altman (R)
Thad Altman is an experienced public servant who has demonstrated time and again he places the best interests of the community above partisan politics and ideology.  Throughout his career, Thad has been a champion of the aerospace industry, an advocate for our schools and children, and worked tirelessly to improve the quality of healthcare available to all Floridians. District 52 is in Central Brevard, and includes parts of Melbourne, including Suntree and Viera, as well as Patrick Air Force Base, Satellite Beach, Indian Harbour Beach, and Indialantic. www.thadaltman.com 
State House District 53
Business Voice has not issued an endorsement in this race, as our membership could not reach consensus.
County Commission
Business Voice Political Committee Board of Directors voted this month to support Chuck Nelson and Curt Smith in their bids to serve on the Brevard County Commission for Districts 2 and 4, respectively.  
Chairman Larry McIntyre notes, "Both of these experienced commissioners are well versed in the needs facing our community.  We believe they will be effective leaders for our county, able to offer pragmatic solutions and make tough decisions." 
County Commission District 2 — Chuck Nelson  (R)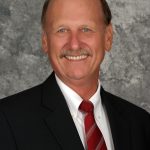 Chuck Nelson has served on the County Commission from 2006 to 2014.  Prior to that he was the Director of Parks and Recreation Department, and since leaving the commission has worked for the Merritt Island Redevelopment Agency.  His experience affords him detailed knowledge of the county budget, history and challenges for the future. He understands the importance of our natural resources and that protecting the Indian River Lagoon is a priority for the business community as much as it is for local residents.  Brevard needs the experienced leadership of Chuck Nelson to keep our economy the right track and advocate for smart, sustainable growth. 
District 2 includes Cocoa, Cocoa Beach, Merritt Island and Rockledge, as well as Kennedy Space Center, Port Canaveral, a large portion the Indian River Lagoon and over 20 miles of beaches.  www.chucknelson.us
County Commission District 4 — Curt Smith  (R)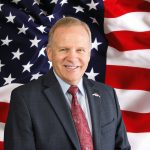 Curt Smith has served on the Brevard County Commission since 2014 and earned a reputation for being an effective and solutions oriented leader. As a small business owner, he understands the contributions of the business community to the health and well being of our local economy.  He is committed to working with the other members of the commission in the best interest of the entire region. He has supported local job creators, worked on recruiting new businesses to the area and has been a tireless advocate for the Space Coast, including working with the Pentagon to ensure the Air Force remains a thriving presence at Patrick Air Force Base.  As Chair of the Indian River Lagoon (IRL) Council Board of Directors, Commissioner Smith played an instrumental role in efforts to streamline the permitting process for lagoon dredging projects and ensure all levels of government work together to help fix our lagoon. 
District 4 is in Central Brevard and includes parts of Melbourne, including Suntree and Viera, as well as Patrick Air Force Base, Satellite Beach, Indian Harbour Beach, and parts of unincorporated Brevard.  http://curtsmith2018.com/
Canaveral Port Authority
Port Canaveral is the economic engine that drives much of our local economy and in many ways, the Port is a service organization, welcoming businesses and tourists to the Space Coast.  The business community feels it is imperative to elect commissioners who understand that relationship.  We will be conducting candidate interviews for Port Commission  on June 27th.  Look back in July for endorsement information.
Canaveral Port Authority District 1
Canaveral Port Authority District 3
Canaveral Port Authority District 5
School Board
Quality schools are one of the many reasons the Space Coast is a great place to live, work and do business.  The business community places tremendous value on our public schools and recognizes that Brevard Public Schools is the largest employer in the county.  During the interview process, the group was focused on making sure candidates are prepared to serve and can be effective leaders.  School Board representatives manage an almost billion dollar budget, set policy and work closely with the Superintendent, who is charged with handling district operations.
The Spring of 2018 has been an incredibly difficult time for our community as we grapple with the emotions and logistics of a post-Parkland world.  The two incumbent School Board members we have endorsed have demonstrated great care and concern in confronting these difficult issues.  Prior to Parkland, the School Board had a very productive year of course correction and positive changes as they worked with Superintendent Desmond Blackburn on planning for long-term success of the district.   Maintaining the leadership of the School Board is critically important as the district will now need to bring on a new superintendent and continue to seek solutions in the best interest of the district at large. 
School Board District 1 — Misty Belford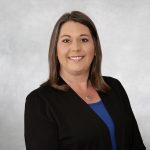 Misty Belford was first elected in 2014, and her experience and training in organizational  communication has proven to be an incredible asset to the School Board.  She recognizes that the Board sets the tone for the district, internally as well as in the public eye, and spent her time on the board focused on improving communication practices between board members, district staff, teachers and parents.  Misty has served as Florida School Board Association (FSBA) Legislative Representative and Advocacy Chair for Brevard, working closely with our legislative delegation to advocate on behalf of Brevard children. 
During her first three years on the board she has also participated in 92 hours of continuing education training from FSBA, helping her better understand the complex funding and budgetary considerations required to manage the almost billion dollar budget.   Born and raised in Brevard and Central Florida, Misty became involved in North Brevard schools when her children first enrolled and has been a strong advocate of students and parents.  District 1 is in North Brevard, including Cocoa, Titusville, Port St. John, and Mims.   https://www.facebook.com/voteforbelford/
School Board District 2
Business Voice has not issued an endorsement in this race, as our interview process is not complete. Look back in July for update.
School Board District 5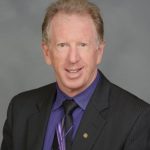 Andy Zeigler has served on the School Board for over 10 years and is a dedicated public servant committed to ensuring Brevard has top performing schools that are preparing children for life and successful careers.  His institutional knowledge will be extremely valuable in the coming years as the Board hires a new superintendent and tackles difficult issues in the wake of the Parkland massacre.  His business background has helped him to manage the almost billion dollar budget creatively, playing an instrumental role establishing the district health centers, which provide employees with better healthcare at less cost to the district.  Andy also understands that community support is critical to the success of our schools, and has helped form partnerships like the Pirate to Panther program at Palm Bay High and supporting programs like Junior Achievement across the district.  District 5 is in South Brevard, including Palm Bay, West Melbourne and parts of Melbourne.  www.facebook.com/Andy-Ziegler-for-Brevard-County-School-Board-District-5
Read more about Business Voice and our endorsements here.