BOARD OF DIRECTORS
Business Voice members includes business and community leaders from across Brevard County and a diverse mix . of industries. The Board of Directors meets regularly to discuss issues affecting the business community and local quality of life. Current members are:
Larry McIntyre,
Chair
Clear Channel Outdoor
Executive Committee
Lester Bullock
Victory Casino Cruises
Wayne Cooper
Whittaker Cooper CPA's
Bart Gaetjens
Florida Power and Light
Dawn Mays
Sheldon Cove
Jim O'Brien
Melbourne Greyhound Park
Brent People
Raymond James
Travis Proctor
Melbourne Chamber Representative
Todd Pokrywa
The Viera Company
Jim Ridenour
Al Taylor
Titusville Chamber Representative
Tammie Watts
Space Coast Association of Realtors
Board of Directors
Bob Baugher
Cocoa Beach Surf Company
Bill Blewitt
Valkaria Partners, LLC
Tom Brandon
Brandon Development
Bob Cochran
Secureway Self Storage
Jeff Godwin, DVM
Animal Medical Clinic
Tom Hermansen
Ocean Partners
Bruce Moia
HBCA / MBV Engineering
Kyle Moyles, MD
Brevard Hand Center
Cole Oliver
EKS, Inc.
Brent Peoples
Raymond James
Dan Pollock
AT&T*
Eric Ponce
State Farm
Jack Ryals
National Realty
Summit Shah
Southeast Petro
Natasha Spencer
Shelter Mortgage
Mike Williams
MH Williams Construction
Activist Level Supporters
Scott Sorenson
Sorensen's Moving and Storage
Tom Williamson
Cocoa Beach Hotel Association
*non-voting director
LEADERSHIP
LARRY MCINTYRE, BUSINESS VOICE CHAIRMAN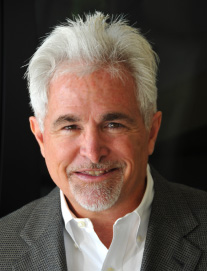 Graduated from Western Michigan University with a BBA in 1979
and moved to Florida in 1980. Began his 34 year career with Clear Channel Outdoor in 1981 and has had several positions before being named President of the Melbourne division in 1990. Managed multiple divisions throughout his career in Florida. Married to Beth since 1978. Two children, Dr. Molly McIntyre and Adam McIntyre. Larry is active in the community and past president of:
Cocoa Village Playhouse, Space Coast Sport and Tourism Association, Cocoa
Beach Chamber, Brevard Library Association, Prevent of Brevard, Junior Achievement of Space Coast.
Currently serving on the Civ-Mil board, Cocoa Village Playhouse, Junior
Achievement, Florida Outdoor Advertising Association, and Business Voice of the Space Coast
Has served on five other boards in Brevard County
Honors include Cocoa Beach Chamber Distinguished Service Award, Chairman's Club Award Winner Clear Channel.