Endorsements
Business Voice Political Committee is group of diverse businesses from across the region. We are a non-partisan group that believes the only way to make a difference in the political process is to be involved. Business Voice was formed to speak out for better government.
These endorsements are the result of months of work reviewing candidates resumes, evaluating their organizations and policy positions, conducting in person interviews and written surveys.  You can see the list of questions we asked HERE.  As a group, we discussed and debated each candidate before voting on endorsement.
We announced our endorsements and published a Voter Guide in the hopes we can be a resource for voters, as they seek to decide for themselves who to vote for.  You can see the full endorsement list below.
Criteria
Our diverse membership agrees that there is a need for common sense leadership and pragmatic approach to policy. They believe candidates should have relevant experience and be appropriately prepared to serve in the office they seek. Business Voice is non-partisan and
Will support pro-business candidates who recognize the impact of their elected office extends beyond their district, to the larger region

Will support elected officials who are able to effectively govern to ensure the local and state government help, and not hinder, our regional economy
"We have serious issues facing our community, and we need serious candidates to help tackle them," states Business Voice Chairman, Larry McIntyre. "Business Voice is committed to supporting the most qualified candidates who will best serve the interests of the Space Coast region."
State Senate District 14 — Dorothy Hukill  (R)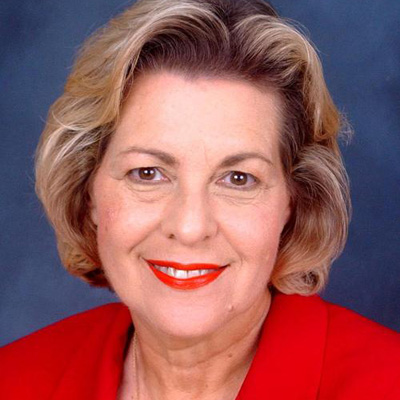 Senator Hukill is an experienced legislator, having served on the Port Orange City Council, in the Florida House and Florida Senate, where she is currently chairwoman of the Finance and Tax Committee. This year Senator Hukill is running in a newly redrawn district that includes Northern Brevard and South Volusia County. She faces a perennial NPA candidate who is not actively campaigning. Senator Hukill is an exemplary candidate who supports local businesses, economic growth and common sense leadership. www.dorothyhukill.com
State Senate District 17 — Debbie Mayfield  (R)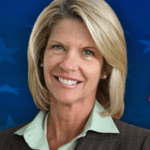 Debbie Mayfield was elected to the Florida House in 2008, and has represented parts of Southern Brevard  and Indian River County over the years.  Mayfield  has advocated  for lower taxes and cutting red tape to help small businesses create jobs and grow the economy.  Mayfield has been an effective advocate in Tallahassee for the Space and Treasure Coasts. Termed out of the Florida House, she is now running in the open Senate seat encompassing Central and South Brevard and all of Indian River County.  After defeating Ritch Workman in a closely contested Republican Primary, she now faces Democrat Amy Tidd, and a write-in candidate.  www.debbiemayfield.com
State House District 50 — Rene Plasencia  (R)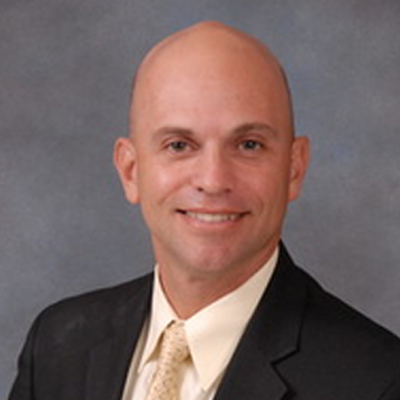 Rene Plasencia is known as 'Coach P' in the East Orlando community where he has taught and coached track for the last 14 years. The UCF alumni first ran for the Florida House in 2014 on a platform of supporting strong public education and job creation to serve the needs of the rapidly developing area. He understands the high-tech corridor between the Space Coast and growing Medical City demands a well-educated workforce to meet the needs of these innovative industries. Coah P bested Republican George Collins in the Republican Primary Election and now faces Sean Ashby, a Democrat from Orlando. District 50 stretches between Titusville and Mims in North Brevard into East Orange County, including the Lake Nona Region and areas surrounding UCF. www.votecoachp.com
State House District 51 — Tom Goodson  (R)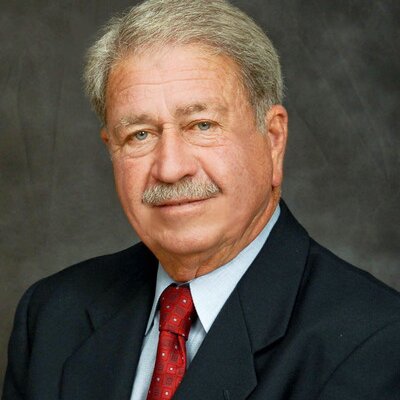 Tom Goodson is a small business owner from Cocoa and former Port Commissioner for the Canaveral Port Authority. He has served in the Florida House since 2010 and been a wonderful advocate for the Port and the space industry. He has also been a strong supporter of improving vocational training because as a small business owner, Goodson knows there are wonderful opportunities for our students in the highly skilled trades. Mr. Goodson defeated Tim Tumulty in the Republican Primary Election and now faces Democrat Michael Blake of Cocoa in the General Election.  District 51 includes Port Canaveral and the city of Cocoa, as well as portions of Merritt Island, Rockledge and Viera.  www.electtomgoodson.com
State House District 52
Business Voice had endorsed Brian Hodgers in the August primary, who came in second in the four-way race.  The winner, Thad Altman, was going to be on the November ballot, facing a write-in candidate. However, that candidate has since dropped out of the race, making Mr. Altman the winner of the seat outright.
State House District 53 — Randy Fine  (R)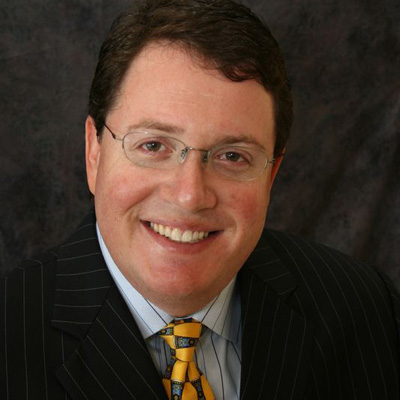 Randy Fine is an experienced businessman, a lifelong entrepreneur who understands the contributions of the business community to the health and well being of our local economy. He is running on a commitment to bring common sense leadership to the legislature. Mr. Fine had no primary opponent and now faces Democrat David Kearns in the General Election. District 53 is in Southern Brevard and includes Melbourne Beach and Palm Bay. www.VoteRandyFine.com
County Commission
Business Voice Political Committee Board of Directors voted to support Rita Pritchett, Randy Foster and Kristine Isnardi in their bids to serve on the Brevard County Commission for Districts 1, 3 and 5, respectively.
"The county commission has an incredible impact on local economy, and we need commissioners who will work to support local job creation,"  states Kathryn Rudloff, Executive Director for the group.  "We believe these candidates will be effective Commissioners, able to offer pragmatic solutions and make tough decisions."
County Commission District 1 — Rita Pritchett  (R)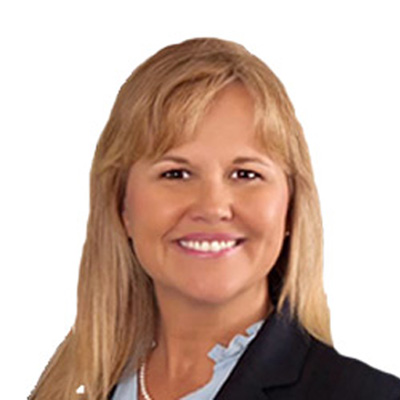 Rita Pritchett has served on Titusville City Council since 2010. As a CPA, Pritchett has helped The City of Titusville weather the economic slump and recovery since the end of the shuttle program. She understands the importance of the local tourism industry, and that protecting the Indian River Lagoon is a priority for business as much as it is for local residents. Ms. Pritchett defeated one other Republican in the August primary and now faces perrennial candidate Ron Taylor in the General Election.  District 1 includes all of North Brevard, including Titusville. www.ritapritchett.com
County Commission District 3 — Randy Foster  (D)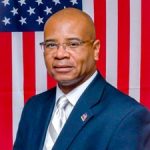 Randy Foster is a retired US Air Force Veteran and retired Supervisory Deputy US Marshall.  Since moving to Palm Bay he has worked in the Brevard Juvenile Justice Department and the Brevard County School System.  He has also served on the City of Palm Bay Advisory Board and participated in the County Citizen's Academy.  
"Foster has had an exemplary career serving this nation and our local community," notes Kathryn Rudloff, Executive Director of Business Voice.  "Mr. Foster impressed our entire group with his thoughtful approach to balancing the needs of the county while respecting taxpayers and local job creators.  His professional demeanor will undoubtedly make him an effective leader for the county." 
Foster is committed to working with the other members of the commission in the best interest on the entire region. Mr. Foster had no primary opponent and is running against Republican John Tobia.   District 3 is in South Brevard and includes cities of Melbourne Beach, Grant-Valkaria, Melbourne and Malabar.  www.electrandyfoster.com
County Commission District 5 — Kristine Isnardi  (R)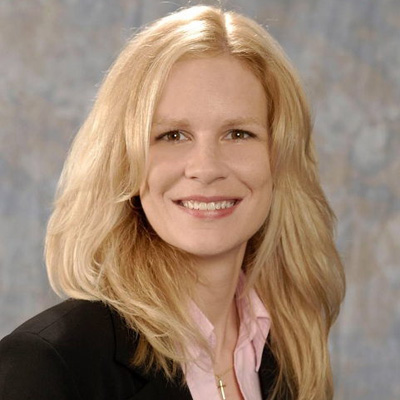 Kristine Isnardi served on Palm Bay City Council from 2007-2014 and played a key role in improving development of Palm Bay. Isnardi fought to make the needs of small businesses a priority in Palm Bay. We also appreciate her efforts to improve the transparency of city government and know that sort of common-sense leadership will do a great deal of good for our county government. She is a registered nurse and working towards her Masters degree. Ms. Isnardi defeated Rob Medina in the Primary Election and has only a write-in opponent in the General Election.  District 5 is in South Brevard, and includes Palm Bay. voteforkristine.com
Canaveral Port Authority
Port Canaveral is the economic engine that drives much of our local economy and in many ways, the Port is a service organization, welcoming businesses and tourists to the Space Coast.  The business community feels it is imperative to elect commissioners who understand that relationship.
Canaveral Port Authority District 2 – Micah Loyd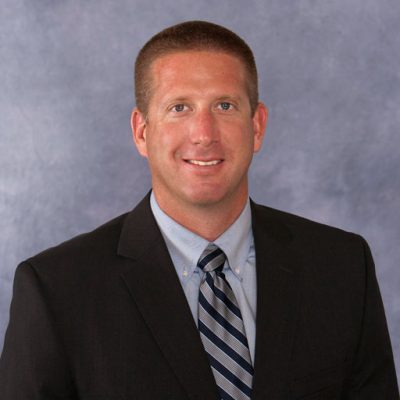 Micah Loyd grew up in Brevard County and graduated from Titusville High School. After earning a Bachelors of Technology in Building Construction Management from the University of North Florida, Micah returned home to Titusville.
Micah is the owner of Loyd Contracting, has served as the Chairman of the Board for the Titusville Area Chamber of Commerce as well as on the on the North Brevard Economic Development Zone Board.
Micah's experience in the private sector will make him a strong advocate for the many local businesses who work at and with the Port.
His acumen in construction management will be an asset to the Commission, to ensure smart development and a strong fiscal position going forward.www.micahloyd.com   UPDATE: Micah won the commission seat outright in the non-partisan primary in August.  This race will not be on the General Election ballot.
Canaveral Port Authority District 4
Business Voice did not be issue an endorsement in this race, as our membership could not reach consensus.  UPDATE: Col. Bob Harvey defeated incumbent Bruce Deardoff to win the seat out-right in the non-partisan primary in August. This race will not be on the General Election ballot.
Brevard County Constitutional Offices
Business Voice will not be making an endorsement in the race for Clerk of the Courts.  In the other four offices, Sheriff, Property Appraiser, Tax Collector and Supervisor of Elections, the incumbents had no opposition file to run against them.
School Board
Quality schools are one of the many reasons the Space Coast is a great place to live, work and do business. The business community places tremendous value on our public schools. During the interview process, the group was focused on making sure candidates are prepared to serve and can be effective leaders. School Board representatives manage the over $700 Million dollar budget, set policy and work closely with the Superintendent, who is charged with handling district operations.
School Board District 3 — Tina Descovich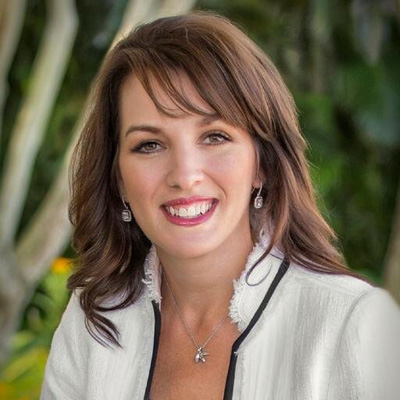 Tina Descovich is a marketing and communications professional with experience managing large teams and strategic planning. A graduate of Satellite High herself, this mother of five has also been a strong advocate of students and parents. She has served as PTO President of Indialantic Elementary, is a member of the School Advisory Council, and logged over 2,000 volunteer hours in Brevard Public Schools. As PTO President, she fostered cooperative relationships with parents, teachers and administrators.
"Tina's clear understanding of the complex budgetary considerations stood out to our members" states the Business Voice Chairman, Larry McIntyre. "Her leadership experience in the private sector is wonderful preparation to handle management and oversight of the almost billion-dollar budget." www.tinaforschoolboard.com
School Board District 4
Business Voice will not be issuing an endorsement in this race, as our membership could not reach consensus.
1/2 Cent Sales Tax – Support
Business Voice investigated the challenges surrounding the clean up of the Indian River Lagoon, so they could learn more about the Save Our Lagoon Plan and the proposed 1/2 cent Sales Tax to fund it. One of the guiding principles of Business Voice is that smart growth and development should look at the region's long-term needs and require a pro-business solutions for water, energy, agriculture and infrastructure policy. 
"While no one ever likes to support a tax increase, we must take ownership over this problem and come together to restore our Lagoon," states McIntyre.  "We can ask the State and Federal Government for help, but it is up to us to lead on this issue."  Seventy one percent of the Indian River Lagoon is located within Brevard County.   If no action is taken, it is estimated our economy will lose $526 million per year in lost tourism, property values and loss of local business.  That number does not include the negative impact on health and quality of life factors for local residents.
Read more about Business Voice and our endorsements here.